Mission: To create dignified jobs for the poorest of the poor.
---
Where they work: India
---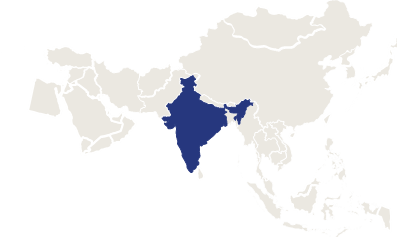 ---
It is estimated that over 200 million people live on less than $1.90 a day in India alone. Those in extreme poverty often have to turn to irregular or dangerous income activities and, without a stable job, struggle to break out of the cycle of poverty.
Upaya Social Ventures was founded with the objective to create stable and dignified jobs for the ultra-poor. They do this by partnering with early-stage, social entrepreneurs in India, providing them with consulting support and investment to help them grow their businesses and employ more people in their communities.
Upaya has invested in 14 businesses and in 2018 is running an accelerator programme for 11 entrepreneurs working in the agriculture sector, with a view of providing further support and investment to the highest-potential, most impactful agribusinesses.
---
Our partnership: We are supporting Upaya with unrestricted grant funding from our sister non-profit Hampshire Foundation.
Learn more about their work on their website