Mission: To eliminate the effects of poverty and system failure upon the achievement of young people, giving every child the Right to Succeed.
---
Where they work: UK
---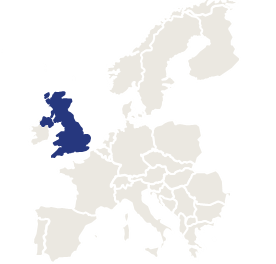 ---
In UK state schools, a young person in the most disadvantaged quartile, when compared to their peers in the highest advantaged quintile, is ten times as likely to attend a school that is 'inadequate', and will achieve a grade less in every subject at GCSE.
Right to Succeed was set up to turn around these challenged secondary-schools in the UK's lowest-income communities. The charity works with the school to identify the key areas for improvement and to develop a new vision. They then partner with some of the UK's best evidence-based delivery services to bring about these improvements, including TeachFirst, Place2Be and Shine.
Right to Succeed is currently delivering its model in Blackpool, and expects to launch in another city this year.
---
Our partnership: We have supported Right to Succeed since 2014 with grant funding, as they innovate and pilot their model.
---