THE BOND
---
Established 2013
Service Provider Center for Employment Opportunities
Social Intermediary Social Finance USA
---
WHERE THEY WORK
---
New York, USA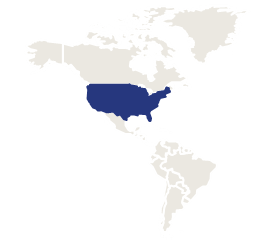 ---
WHAT THEY DO
---
New York has an average daily prison population of almost 60,000 inmates and spends $6.3 billion a year on incarceration. Over 50% of former prisoners return to prison within 5 years of release. Former prisoners in New York are faced with multiple challenges upon release including lack of employment options (65% unemployment rate), homelessness, mental illness and substance abuse.
This Social Impact Bond is an early pioneer in a growing new movement for scaling social impact with risk capital. The funds raised will be used to fund interventions by an NGO (the Centre for Employment Opportunities). These begin at the prison gates and are aimed at getting ex-offenders into stable employment and away from crime. Investors only get a return if the project delivers measurable benefits to New York State by lowering recidivism and its huge associated costs to society and public budgets.
---
OUR SUPPORT
---
We are managing an investment into the bond, which has been made through our sister organisation, Hampshire Foundation.