MISSION
---
A health worker for everyone, everywhere, every day.
---
WHERE THEY WORK
---
Liberia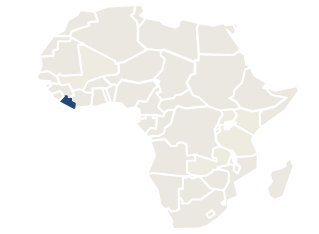 ---
WHAT THEY DO
---
Since 2007 Last Mile Health has been saving lives in Liberia's most remote villages by creating a rural workforce that extends healthcare to the last mile, where there is otherwise little or no access. Last Mile Health recruits local villagers to become health providers for their local communities and provides them with the tools to perform as professional Community Health Workers that are able to prevent, diagnose and treat the top ten most life-threatening health conditions in Liberia.
Last Mile Health is currently working with the government to support a national community healthcare scaling plan.
---
OUR SUPPORT
---
We are managing a grant made by our sister non-profit Hampshire Foundation – this is unrestricted funding to support Last Mile Health during the recovery and improvement of the Liberian health system post-Ebola.
Learn more about their work on their website