Mission: To provide solutions for farmers to reduce crop losses, increase crop yields and increase their household incomes.
---
Where they work: Rwanda
---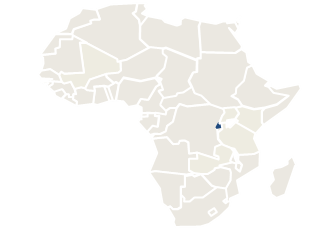 ---
Ingabo Plant Health ('INGABO', meaning shield in Kinyarwandan)  is a social enterprise that provides training, plant health advice and agrochemicals to rural agrodealers in Rwanda. In turn the agrodealers promote the products and provide advice to their smallholder farmer clients, with the objective of improving the farmers' incomes through the avoidance of crop losses to pests and diseases. Ingabo's aim is to reach 800+ agrodealers, serving up to 1 million farmers by 2021. Based on a farmer survey, farmers avoided $4.40 worth in crop losses for every dollar spent on Ingabo products. With an average of $30-40 spent per farmer, this equates to an additional $120 net income per farmer.
---
Our partnership: We have supported Ingabo since 2015 with equity investments into the business.
Learn more about their work on their website