Mission: To enable at-risk youth to enter the job market through innovative training projects which add value to businesses and promote collaboration.
---
Where they work: Spain
---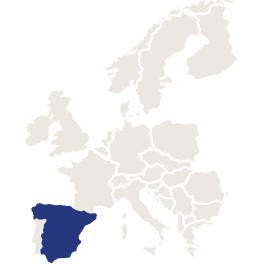 ---
Spain has one of the highest rates of NEET youth (Not in Employment, Education or Training) in Europe. 72% of these have not completed secondary school, and young people with an immigrant background are 70% more likely to become NEET than their peers.
Fundación Exit works to place at-risk youth into training projects and employment opportunities. One of its core programmes, Project YOB, works with unemployed youth from disadvantaged backgrounds facing long-term exclusion from the workforce. The programme helps them to build up skills for an effective job search (CV and cover letter building, interview skills) with intensive training, and then places the young people on internships with corporate partners to gain valuable work experience and the potential for full time employment.
To date Fundación Exit has supported almost 3,000 young people.
---
Our partnership: We have supported Fundación Exit since 2014 with unrestricted grant funding.
Learn more about their work on their website