Mission: To leverage existing community and government resources to ensure that all girls are in school and learning well.
---
Where they work: India
---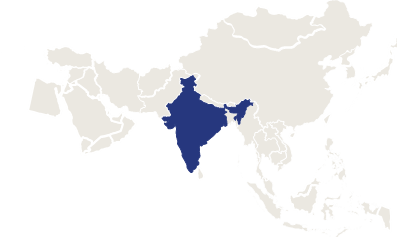 ---
Throughout India, gender disparity remains a significant barrier to education. Close to 3 million girls across the country are out of school as a result.
Educate Girls is holistically tackling issues at the root cause of gender inequality in India's education system. Through a network of over 8,000 community volunteers they advocate for girls' education in their villages and enroll girls into school. In order then to increase retention and learning outcomes, Educate Girls trains school teachers in creative learning and teaching techniques, as well as assists the schools to make community-led improvement plans.
In 2016-17 Educate Girls enrolled over 90,000 girls into school. They currently work in over 21,000 schools across  12,000 villages in India.
---
Our partnership: We have supported Educate Girls since 2014 with unrestricted grant funding, including match-funding from our sister non-profit Hampshire Foundation.
Learn more about their work on their website