Mission: To empower people and communities in situations of poverty, illiteracy, disease and social injustice.
---
Where they work: Pakistan (BRAC also works in 10 other countries in Asia and Africa)
---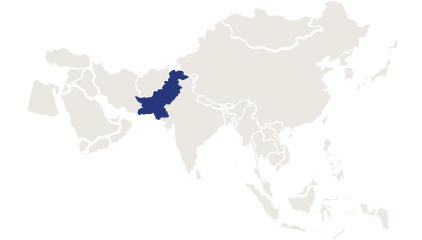 ---
26% of Pakistan's rural population live in extreme poverty, a rate that is eight times higher than urban areas. Although all groups can suffer from extreme poverty, women are the most affected as they often lack access to jobs or assets.
In addition to their other services, BRAC Pakistan have introduced their livelihoods programme to Pakistan. This programme aims to graduate out of poverty the most vulnerable women in society through entrepreneurship. Each participant chooses a business asset (such as livestock) and receives training on how to use the asset to create a sustainable income. To ensure that they can be productive, the participants receive additional 'wrap-around' services for up to two years, including a weekly food stipend until the asset is profitable, and access to community health services.
The model has already proven successful in Bangladesh, where BRAC's participants showed a 38% increase in annual earnings and a 10x increase in savings.
---
Our partnership: We are supporting BRAC Pakistan's livelihood programme with grant funding.
Learn more about their work on their website