Mission: To support young people facing socio-economic disadvantage to achieve a meaningful level of academic attainment, with a view to enabling them to go on to further education, employment or training.
---
Where they work: UK
---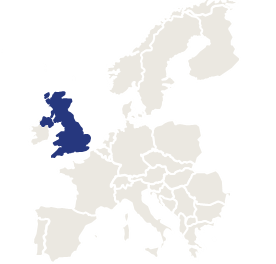 ---
In the UK only 32% of pupils receiving Free School Meals leave school with 5 A*-C GCSEs, compared to 65% of pupils nationally. Action Tutoring is an ambitious social initiative and registered charity aiming to tackle this educational inequality by providing free tuition to GCSE pupils from socio-economically disadvantaged backgrounds. A network of volunteer tutors work with the pupils, increasing their subject knowledge, confidence and life skills, and ultimately helping them to achieve the critical threshold of a C grade in English and Maths, in order to transform their life chances.
---
Our partnership: We have supported Action Tutoring since 2013 with unrestricted grant funding.